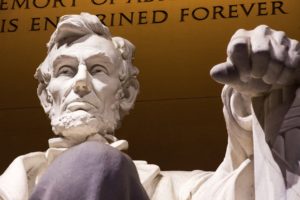 Never hesitate to ask… DO I HAVE A CASE?
Send us a message here and we'll be in touch.
Tim McIlwain is a highly experienced civil trial lawyer who has handled cases in eight states around the country. He prides himself in pursuing justice and protecting the rights of individuals who have been injured, wronged, and/or have fallen victim to corporate and government injustice. Tim is a graduate of the Trial Lawyers College and adjunct professor at Temple University.
AMONG THE CASES TIM HAS SUCCESSFULLY HANDLED
A jury verdict against Comcast Corporation's team doctor for the Philadelphia Flyers, Dr Arthur Bartolozzi. See photo on this page of Flyers GM Bobby Clarke being cross examined by Tim, which was on the front page of Atlantic City Press.
Walmart recognized Tim as producing the trial result of the year in the 1999 D'Arpa case.
He was the first to file cause of action against EA Sports on behalf of athletes such as legendary hall of fame running back Jim Brown and NCAA college athletes for using their image and likeness.
Read the New York Times article describing Tim McIlwain's role in this groundbreaking case.
During the EA Sports litigation, Tim successfully appealed a court ruling wherein during the appeal, the NFL, NHL, NBA and MLBPA and the Screen Actors Guild wrote friend of the court briefs on his behalf. He was featured on Fox Business™ Varney & Company regarding this appeal. Watch Tim on Fox News.
A settlement was reached for the players and court approved. Read the USA Today article for more details of the settlement.
For more than 25 years, Tim has focused on the following types of areas: personal injury, wrongful termination, business disputes, professional negligence and civil rights, i.e. police brutality and rights for prisoners. Tim sued the Cape May prisons, resulting in a new prison being built and new privacy rights for female inmates. Prior to Tim's filing this lawsuit, female inmates wore a jumpsuit and had to expose their breasts every time they used the communal toilets with onlooking guards. A settlement was obtained and approved by the court.
"The day our country stops operating under a jury system,is the day I stop being a lawyer."

Tim Mcilwain, Esquire